With cooksondental.com's new 'Click & Collect' service you can order online, and we'll have it ready for you to collect at our Birmingham trade counter in just two hours. This fast, free and convenient service allows you to select the collection date and time to suit you. Plus there's no minimum order with Click & Collect !
We'll reserve the products for you until the end of the following day, and you only pay when you come to collect it. When you do, we'll also answer any questions you may have to ensure that you get the most from your new purchases.
How to Click & Collect on cooksondental.com
Step 1
Simply add your products to the shopping basket as you would with any on-line purchase.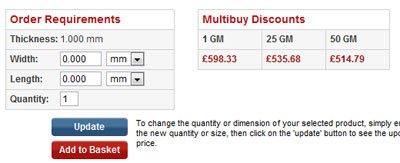 Step 2
Once happy with you product click the checkout button. Once in the check out screen select 'Collect for FREE' as your despatch method, then click the red checkout button.

Step 3
The next screen allows you to select which counter you wish to collect from, the date & time of collection. Select your desired options and then click submit to move to the next screen.

Step 4
The next screen will confirm the products available, and the collection address. Click the confirm button to move to the next screen.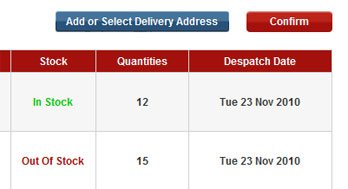 Step 5
To finally confirm you order click the large red button. This will place your order, provide you with an order number (starting with IO) and restate your collection time and counter. You will receive an e-mail order acknowledgement, simply bring this or the order number to the counter to collect and pay for your order.